Our Management
Highgrove Housekeeping management team offers over twenty years of Housekeeping and home management experience.
---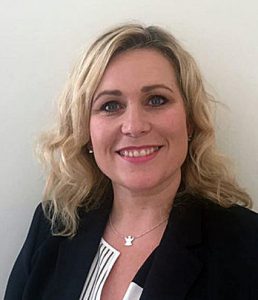 Amanda Heywood – Managing Director
For over 20 years, Amanda has been and remains the proud owner of Aroma holistic health and beauty clinic in Pontcanna Cardiff.
She has a dedicated team of 12 therapists whose priority has always been the wellbeing, care and excellent service to all of Aroma's clients.
Amanda is also an owner of Highgrove Housekeeping bringing with her over 20 years worth of knowledge and experience in client satisfaction, client care, client services, managerial skills including health and safety and HR.
Mallissa Masters – Manager
Mallissa is a professional and forward thinking member of The Highgrove Housekeeping team with over 10 years of combined cleaning, care and management experience, Mallissa is looking to grow the business through client satisfaction and through ease of home management services.
As a mother of two children, Mallissa understands the importance of an efficient, organised and tidy home and can relate to the busy schedules of families and households across Cardiff.
---
Our Housekeepers
Our Housekeepers are the ambassadors of our business and rest assured we would not recruit a Housekeeper whom we did not trust to provide you with the excellence and professionalism that Highgrove Housekeeping stands for.
All of our Housekeepers:
Are DBS checked
Are thoroughly referenced
Have cleaning experience
Have undertaken Highgrove Housekeeping training
Wear a professional uniform
Must abide by the Highgrove Housekeeping Code of Practice
Do not smoke
Speak English
Will not take any personal calls during their visit
Have signed confidentiality agreements
Are insured
---
Want to work with Highgrove Housekeeping?